Preston's redevelopment is extensive, there are a multitude of projects going on to improve not only the city but the surrounding areas. Below are some of the masterplans put in place by Preston Council.

Stoneygate
Looking to reinvigorate the Stoneygate area and around Queen Street Retail park, Cardinal Newman and St. Johns - these plans are intended to improve connectivity and improving walking/cycling routes in the area and making it easier to access the city centre. Working with Lancashire County Council, Preston City Council will be delivering public realm improvements, listed below.
To create a new, vibrant 'urban village' in Stoneygate combining existing and new high quality, bespoke development
To work with the existing community and other partners to ensure the benefits of regeneration are widely felt.
To safeguard those parts of the existing built environment that contribute to the character, heritage and distinctiveness of the area and can contribute to its future.
To create an attractive environment that places an emphasis on the safety and utility of streets and routes for pedestrians and cyclists
To reduce the dominance of traffic, whilst maintaining appropriate vehicle access and movement
To support and foster the continued success of Cardinal Newman College through the creation of a high-quality environment that meets its current and future needs, as well as a better integration of the college with the surrounding area
To support the significant improvement of the environment
To improve the quality and quantity of homes in the area for new and existing residents
To use high quality, sustainable design to drive regeneration
To focus public sector activity and investment to unlock the potential of Stoneygate.
The Heaton Group's latest development will be commencing in 2020 in the form of Bishopsgate Gardens in Stoneygate. This will be a 134 apartment complex with a vast array of services available on the ground floor such as concierge service, gym and retail areas.
UCLAN
As one of the areas most important landmarks, the University of Central Lancashire has almost 25,000 students pass through each year. Providing these students with a place to live after graduation and adequate links to surrounding areas has long been a plan for Preston City council and Lancashire City Council.
A core principle of the plan is to integrate the university's campus seamlessly with the rest of the city, benefiting current and future generations of students, staff, visitors and the wider Preston community.
Developing a skilled workforce, which meets local, national and international needs, is also a central pillar to the UCLAN's development plans. Over the five-year lifespan of the project, it is anticipated investing £200 million, helping to create jobs, kick-start regeneration and attract inward investment into Preston.
Winckley Square Townscape
A beautiful area situated in the heart of the city, there is a central park within the area making it a highly sought after investment opportunity. Preston City Council intend to further develop this area to be a true standout and to continue the investment coming in.
As part of the Townscape Heritage Initiative (THI) to refurbish key buildings around Winckley Square and nearby streets, Preston City Council secured funding from the Heritage Lottery Fund (HLF)
The scheme reinstates original external features to period buildings and restores historic character, whilst designing internal space for latest 21st century commercial activity. The scheme also supports ways of adapting property for new use including business, commercial, retail, restaurants and bars.
Glovers Court and Cannon Street to be reinstated to former glory.
Bus Station Square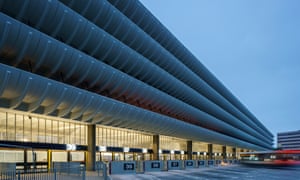 One of the most diverse talking points in Preston's history, the Bus Station has recently had a wealth of investment into it and the surrounding area. This will continue into 2020 with new plans in play from Preston Council.
A green spine provides a strong line to the western edge of bus station square with the tall slender tree stems mirroring the vertical beams and façade elements within the city's bus station.
The Square also has the potential to host small and large-scale events and activities.
The 3 Phases
Phase 1
Completed in 2014 work in the initial phase visually improved two of the key approaches to Preston City Centre. From Lune Street on Fishergate through to Preston Railway Station and down along Corporation Street to the Friargate junction at Ringway. This phase of works was part funded by ERDF.
Phase 2
Starting at the Lune Street/Winckley Street junction - where Phase 1 ended - public realm works continued through to Preston Minster replicating those in phase 1.
Phase 3
Currently underway this phase focuses on improvements from Fishergate to Preston Bus Station, including Church Street, Lancaster Road, Lord Street and Tithebarn Street.
Summary
Preston is an exciting place to be involved with. We're proud to continue investing in property in the area and helping the Council achieve their vision of a city centre to be proud of.
We have apartments to let in Preston ready to buy today.
Speak to us today on 01942 251 945 or fill out our contact form.